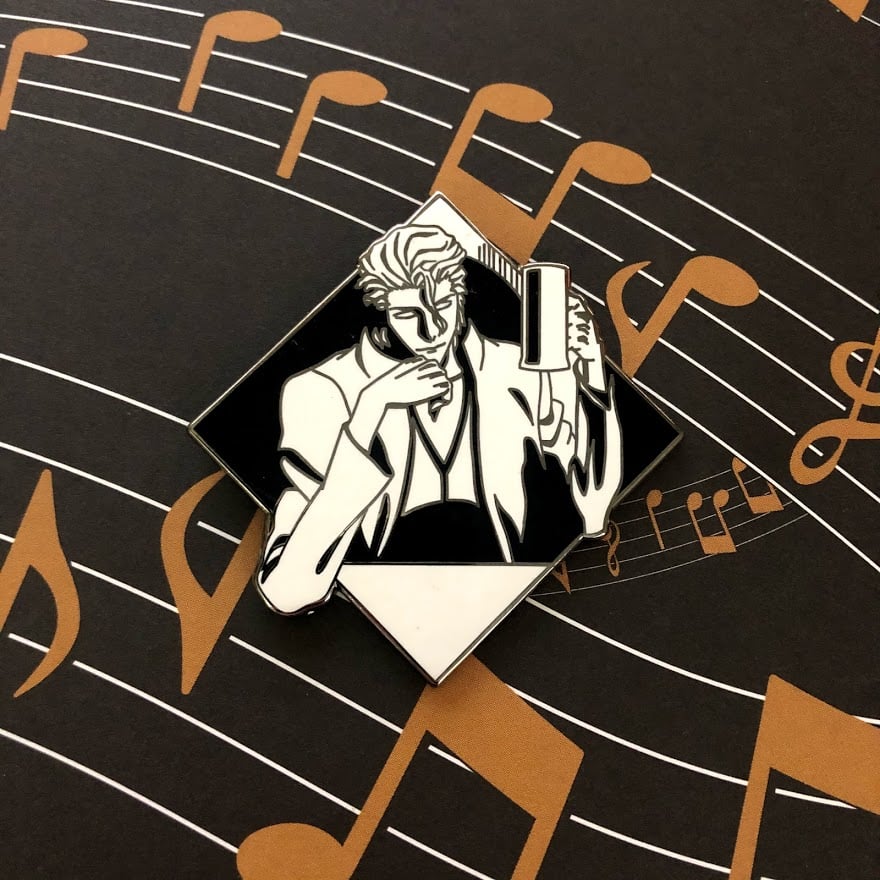 Aizen After Dark
$

12.00
---
YOKAZE GA HAKOBU AWAI KIBOU WO NOSETE
DOKO MADE YUKERU KAAAAA
I'm so happy to be making Bleach pins and I'm even MORE happy to be making a pin from the best Shounen OP of all time PLEASE don't @ me it's true.
also I wanted to make an Aizen pin so epic!
He comes double posted and Backstamped!
---